Episodes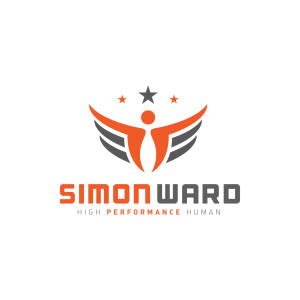 Wednesday Apr 07, 2021
Wednesday Apr 07, 2021
In today's show, I'm joined by a man who helps people to run faster, and he calls himself a movement coach.
Shane Benzie has a coaching philosophy that leads him to take an anthropological view of a runner. Shane believes that if we move like a human is designed to move, that will make us a good athlete. To maximise our potential we must take that human movement and turn it into human performance. His coaching is designed to create an intelligent runner that has the correct perception of their movement. It encourages them to see changes in gait as a software change rather than teaching the physical body new tricks.
This is a great conversation that looks at running improvement from a completely different perspective and we chat about a diverse range of topics including:
How everyday movement patterns influence your running style
The benefits of using a stand-up desk
Counting strides and why it leads to an imbalance in run technique 
The role of  the fascia
The 'tensegrity model' and the 'sea of tension'
Understanding what good movement looks and feels like
What is the optimal running cadence?
Foot strike and the 'tripod landing'
Running drills and why they are not necessarily a good thing
Shane's 4 tips for better running 
To find out more about Shane please visit his website, RunningReborn.com
You can also find him on the usual social media channels:
Facebook - RunningReborn
Instagram - Shane.benzie
Twitter - @runningreborn
Here are some of the links we discussed:
We talked about Shane's book "The Lost art of Running" 
And also about this book "Natural Born Heroes", which references the involvement of fascia in movement generally, and running specifically.
Please also check out previous podcasts with:
Sanjay Rawal where he talks about his experiences of running with Navajo Indians
Kelley Starrett talking about movement, mobility, and being in the 'ready state'
Sarah J Pitts injury reversal and movement specialist
Malcolm Brown on enjoying running and how to be a better runner
Louisa Holmes how to 'bullet-proof' your body
Here are some links to other topics in the conversation:
Video of Tirunesh Dibaba running style
'Do you run wrong?' Shane Benzie reveals the best running technique in this video
Take a 30 day trial in my SWAT Inner Circle for just £1. Watch this video for more information.
Purchase a copy of my High Performance Human e-book featuring more than 30 top tips on how to upgrade your life.
If you would like to help offset the cost of our podcast production, we would be so grateful.  Please click here to support the HPH podcast.  Thank you!
Visit Simon's website for more information about his coaching programmes.  Links to all of Simon's social media channels can be found here.  For any questions please email Beth@TheTriathlonCoach.com.