Episodes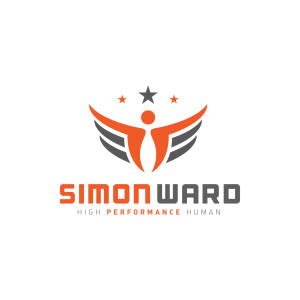 Wednesday Feb 10, 2021
Wednesday Feb 10, 2021
In this week's show, I'm joined by strength and mobility expert, Dr. Kelly Starrett.  Dr. Kelly Starrett is a coach, physical therapist, two-time New York Times and Wall Street Journal bestselling author, speaker, and co-founder of The Ready State, the world's most comprehensive collection of guided movement, mechanics, and mobility instructional videos.
Kelly is super knowledgeable, was great to chat with, and we cover a whole range of subjects including:
Definition of mobility
Doing what works and rejecting what doesn't
Should we refer to mobility as 'position transfer exercise'?
Creating a durable body so you can 'play' as much as you want, and doing the best with your body in the context of your life
How much mobility should we do each day?
Using social media as a teaching platform?
Why good mobility allows you to control, NOT compensate
Foam rolling - yes or no?
The pursuit of 'adventure fitness' rather than racing
SPECIAL OFFER for High Performance Human podcast listeners, get a 14 day FREE trial of The Ready State Virtual Mobility Coach.  Click HERE to start your trial today.
If you would like to follow Dr. Kelly Starrett you'll find him on all of the social media channels, by going HERE
Check out his website - Thereadystate.com
I mentioned the books Kelly has written
Becoming a Supple Leopard - The Ultimate Guide to Resolving Pain, Preventing Injury, and Optimizing Athletic Performance
Ready to Run Unlocking your potential to run naturally
Deskbound Standing up to a sitting world
Waterman - Optimized Movement For Lifelong, Pain-Free Paddling And Surfing
Some others items we mentioned
Franz Bosch book…
Kelly Mobility WOD
Born to Run and Natural Born Heroes by Chris MacDougal
To find out more about Simon's SWAT programme, please click HERE 
Visit Simon's website for more information about his coaching programmes
Links to all of Simon's social media channels can be found here
For any questions please email Beth@TheTriathlonCoach.com