Episodes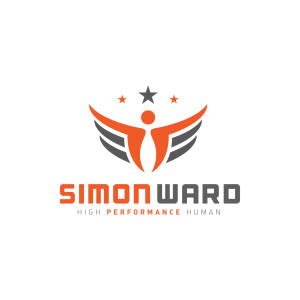 Wednesday Dec 21, 2022
Wednesday Dec 21, 2022
In 1995 I wrote my first article for 220 triathlon magazine about strength training for triathletes. My approach has changed a little since then, but over the last 27 years, I have remained a strong advocate for triathletes to make strength training a staple part of their training.
My guest today is a woman who works with many of the top long-distance triathletes including the top 3 female athletes at the recent 70.3 World Championships: Taylor Knibb, Paula Findlay & Emma Pallant Brown.
Erin Carson is based in that other triathlon Mecca, Boulder, Colorado and she is going to share with us her thoughts on why this is such an important part of your programme and how you can incorporate mobility and strength work into what I'm sure is an already busy schedule.
Erin is very much hands-on with her clients and seeks to find realistic solutions to keep them interested and engaged.
When an athlete like Mirinda Carfare tells you that she wants to get stronger but not build muscle, it's important to have a few other tools in your bag.
Erin was super enthusiastic as you might expect from someone speaking about her favourite topic as we chatted about:
Why strength training will make swim, bike and run workouts easier
How to accomplish a meaningful strength workout in less than 10 minutes
Why the pace of long-distance triathletes drops in the second half of the run
Why ankle stiffness is important for running fast and why it is different to tightness
The benefits of 'foundation training' and breathwork in developing the core
Essential equipment for your home gym
The benefits of breath work
Why the posterior chain is so important
To find out more about Erin and the work she does, please check out these links to her social media channels:
Rallysport website
EC Fit Strength
Erin mentioned the following as great resources. Please check them out:
Peter Attia - a big advocate of strength training for longevity and host of an awesome podcast The Drive
For your home gym:
MX select adjustable dumbbells
We also talked about breathing and Erin mentioned this book, Oxygen Advantage by Patrick McKeown. Patrick was also a previous guest on this podcast and if you're interested in practising your breath work you can find out about all of that HERE
To download your FREE 4-week mobility plan, please click here.
Join our SWAT/High Performance Human tribe now, with a happiness guarantee! Join SWAT/High Performance Human tribe here.
Purchase a copy of my High Performance Human e-book featuring more than 30 top tips on how to upgrade your life.
If you would like to help offset the cost of our podcast production, we would be so grateful.  Please click here to support the HPH podcast.  Thank you!
Visit Simon's website for more information about his coaching programmes.  Links to all of Simon's social media channels can be found here.  For any questions please email Beth@TheTriathlonCoach.com.