Episodes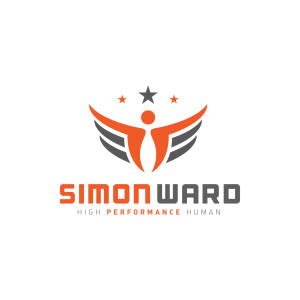 Wednesday Jul 07, 2021
Wednesday Jul 07, 2021
One of the questions that I get asked most by triathletes is, "What do I eat on race day?" However, if you only start to think about your nutrition on race day then you may be missing a trick. It might be a better option to think about race week nutrition.
In this week's podcast, sports dietitian Dina Griffin takes us through the 7 days leading up to a long-distance triathlon (140.6 miles). If you race shorter events we haven't forgotten about you. We cover everything from sprint to Ironman and we also touch on long-distance events from swimming to ultra-marathon and cycle sportive. Whatever your A race is, you'll find the information contained in this podcast unmissable as we discuss:
What changes to make in race week, and when?
Is carbo-loading relevant or necessary?
What to eat the day before your race
Race week hydration strategies
Does cutting out caffeine really give you a bigger boost on race day?
How to reduce the potential for GI issues on race day 
Should you choose solids, gels, or drinks to fuel your race?
Do drinks containing protein really help?
Can you eat real food during your Ironman?
Nutrition strategies if you're travelling to an event
Post-race nutrition and how to speed up your recovery
To find out more about Dina Griffin, please visit her website https://nutritionmechanic.com/
You can also find Dina on:
Instagram - https://www.instagram.com/nutritionmechanic/
Facebook - https://www.facebook.com/dina.howtongriffin
To receive a monthly newsletter from Dina own the specific topic of nutrition for peri-menopausal nutrition please CLICK HERE
Dina also has a new programme - The Nourish Circle - starting in the Autumn. This is for Women 35+ to connect, redefine, and unleash their vitality by modifying nutrition and recovery.
You can get on the list for the next course and find more details HERE 
Book recommendation
Dina is currently reading this book
Burn: New Research Blows the Lid Off How We Really Burn Calories, Lose Weight, and Stay Healthy - by Hermann Pontzer
She also recommended:
Tiny Habits - BJ Fogg - The small changes that change everything
Here's a link to listen to the previous podcast with Simon and Dina on Female specific nutrition
Take a 30 day trial in my SWAT Inner Circle for just £1. Watch this video for more information.
Purchase a copy of my High Performance Human e-book featuring more than 30 top tips on how to upgrade your life.
If you would like to help offset the cost of our podcast production, we would be so grateful.  Please click here to support the HPH podcast.  Thank you!
Visit Simon's website for more information about his coaching programmes.  Links to all of Simon's social media channels can be found here.  For any questions please email Beth@TheTriathlonCoach.com.