Episodes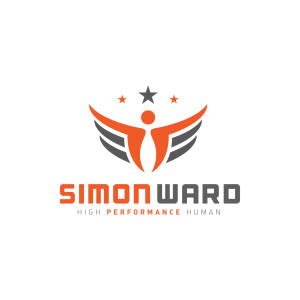 Wednesday Jul 14, 2021
Wednesday Jul 14, 2021
The papers, internet, and magazines are all full of the latest guidance on how to lose weight, stay fit, live longer, etc.
Unfortunately, a lot of the headlines are just clickbait, and rather than clarifying the situation to make it easier for the person in the street to understand. Even I feel confused sometimes, and I'm supposed to know what I'm doing.
I can't think of a better way to get to the real truth than to talk to a man who has spent his life researching these topics.
Today's guest is Michael Gleeson, Emeritus Professor of Exercise Biochemistry at Loughborough University. He retired in 2016 after 40 years of research and teaching mostly related to the diet, metabolism, health, and performance of athletes. He had a particular interest in the effects of diet and exercise on the function of the immune system and is a Past-President of the International Society of Exercise and Immunology (ISEI). He has provided advice on minimising risks of infection and nutritional strategies to maintain immune function to numerous sports clubs and organisations.
He has co-authored several books on exercise biochemistry, sports nutrition, and exercise immunology, and he's published over 200 research papers in scientific and medical journals. He is still an active science writer and in 2020 he released a series of healthy lifestyle guidebooks: Eat, Move, Sleep, Repeat; Beating Type 2 Diabetes, and The Pick'n Mix Diet written for the benefit of public health.
When you speak with someone like Mike you start to realise that there are a small number of simple life guidelines that are pretty easy for us all to follow and we talk about these and more, as we discuss:
The concept of optimal health – it's more than just the absence of illness
Lifestyle behaviours you can change to achieve optimal health (basically amending your habits in relation to exercise, nutrition, sleep quality, and sleep hygiene)
How to eat a healthy diet
How regular exercise can combat chronic disease (CHD, T2D, etc) 
How much and what sort of exercise is best to get the health benefits. 
What is the best type of exercise for fat burning?
The best way to lose excess weight (fat) without sticking to one boring diet for weeks on end 
Why sleep is important for health and how to improve your sleep quality
How to avoid common illnesses including COVID19
The advantages of a multi-diet plan for effective, healthy, weight loss
To follow Mike you can find him on:
His personal website: The Prof4Health:
Facebook: Professor Michael Gleeson
Twitter: @profmikegleeson
Prof Gleeson's published books include:
Sport Nutrition co-authored with Professor Asker Jeukendrup.
The Pick'n Mix Diet written for the benefit of public health. 
Some interesting podcasts with Mike:
Podcast with Mark Foster of Loughborough University about "Can supplements boost your immune system?" recorded May2020. 
Podcast about Beating Type 2 Diabetes with nutritionist Matt Gardner recorded April 2021. 
Podcast about immuno-nutrition with the Marathon Medic, Amy Boalch released 10th May 2021. 
If you're interested in some of the research around the topics we discussed today, Mike suggested the following papers:
COVID-19
Nutrition, immunity and COVID-19. BMJ Nutrition, Prevention & Health 
The COVID-19 pandemic and physical activity. 
EXERCISE, NUTRITION AND IMMUNITY
Consensus statement: Immunonutrition and exercise. 
The anti-inflammatory effects of exercise: Mechanisms and implications for the prevention and treatment of disease. 
How much is too much? (Part 2) International Olympic Committee consensus statement on load in sport and risk of illness. 
Recommendations to maintain immune health in athletes.
HEALTHY EATING
Fruit and vegetable intake and the risk of cardiovascular disease, total cancer and all-cause mortality: A systematic review and dose-response metaanalysis of prospective studies. 
Growing older with health and vitality: a nexus of physical activity, exercise and nutrition. 
EXERCISE AND DIETS FOR WEIGHT LOSS
Determination of the exercise intensity that elicits maximal fat oxidation. 
Effects of popular diets without specific calorie targets on weight loss outcomes: Systematic review of findings from clinical trials. 
"Calories in, calories out" and macronutrient intake: The hope, hype and science of calories. 
Calorie for calorie, dietary fat restriction results in more body fat loss than carbohydrate restriction in people with obesity.
SUPPLEMENTS
A toast to health and performance! Beetroot juice lowers blood pressure and the O2 cost of exercise. 
Is there an optimal vitamin D status for immunity in athletes and military personnel? 
Vitamin D and the athlete: Current perspectives and new challenges. 
Probiotics supplementation for athletes - clinical and physiological effects. 
SLEEP AND HEALTH
Evidence of disturbed sleep and increased illness in overreached endurance athletes. 
Sleep duration and risk of type 2 diabetes: a meta-analysis of prospective studies.
Take a 30 day trial in my SWAT Inner Circle for just £1. Watch this video for more information.
Purchase a copy of my High Performance Human e-book featuring more than 30 top tips on how to upgrade your life.
If you would like to help offset the cost of our podcast production, we would be so grateful.  Please click here to support the HPH podcast.  Thank you!
Visit Simon's website for more information about his coaching programmes.  Links to all of Simon's social media channels can be found here.  For any questions please email Beth@TheTriathlonCoach.com.