Episodes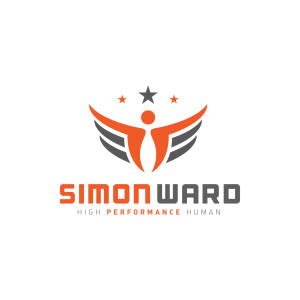 Wednesday Nov 23, 2022
Wednesday Nov 23, 2022
Right, swimming! It's probably the discipline that frustrates triathletes most. It takes years of regular pool time to make even small gains. There is so much noise out there that choosing the right path for yourself is a big task. I'm fortunate to be at the front end of the triathlon swim, but everyone needs help which is why I turned to this week's guest, swim coach Josh Spencer, to help me understand why my shoulder was hurting after each swim. Josh highlighted some technical flaws and gave me some drills to help correct the problem. On chatting with Josh it turns out that we're pretty aligned in our approach to helping swimmers improve, and I really wanted to share some of his knowledge with you in this episode. There are many topics covered, including some you might find contrary to popular belief:
There are only two ways to get faster in the pool
Why swimming backstroke will improve your freestyle
If you want to be a better swimmer you might need to up your mobility, not your volume
The polarised approach to fitness works really well for swimming
Sometimes you have to forget about the clock
Even a 5-minute pre-swim warm-up can make a big difference to your pool session
The YES or NO round - Josh's thoughts on popular swim tools
Josh doesn't do social media but if you would like to contact him about swim coaching then please email him.
We talked about the swim stroke of Alexander Popov. Please watch this video, there are some really good technical points from 13 minutes onwards.
This is a great video. Probably the best ever men's 200m freestyle race (Athens Olympics 2004) - Thorpe v Van de Hoogenband v Phelps. Just watch the underwater footage of the catch. Almost perfect!!
Josh also recommends the following books:
The Rise of the Ultra Runners: A Journey to the Edge of Human Endurance by Adharanand Finn
Lifespan: Why We Age and Why We Don't Have To by David Sinclair
To download your FREE 4-week mobility plan, please click here.
Join our SWAT/High Performance Human tribe now, with a happiness guarantee! Join SWAT/High Performance Human tribe here.
Purchase a copy of my High Performance Human e-book featuring more than 30 top tips on how to upgrade your life.
If you would like to help offset the cost of our podcast production, we would be so grateful.  Please click here to support the HPH podcast.  Thank you!
Visit Simon's website for more information about his coaching programmes.  Links to all of Simon's social media channels can be found here.  For any questions please email Beth@TheTriathlonCoach.com.