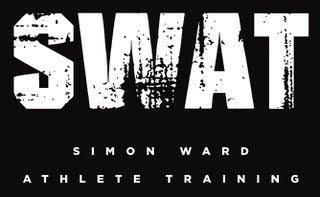 Since 2004 my guest today, Jack Maitland, has been focussed on helping the cream of British Triathlon talent to perform on a world stage.  During that time athletes in his care (The Brownlees, Non Stanford, Vicky Holland, Jessica Learmonth, Gordon Benson and more) have won Olympic gold, silver, and bronze medals, occupied 5/6 places on the GB Olympic triathlon team, won multiple world, commonwealth and European titles, and generally put the Leeds Triathlon performance centre on the map as one of the world's leading triathlon training locations.
In 2017 Jack left his role to start working closely with Kirsten Steffenson, his partner and our other guest on today's show. Their new venture, Sports Ashram, combines their passion for Yoga with Jack's triathlon skills to provide a different approach to training and preparing for endurance events.
In this conversation you will discover:
Mobility, flexibility and strength - how a weekly yoga practice can enhance all 3
Why balance in your life will enhance athletic performance
How mindfulness learned through yoga can be transferred into your triathlon training sessions
Why yoga is a practice, not a performance
The positive benefits for your sleep patterns which come from even 10 minutes of daily meditation
Why recovery and rest must occupy the same priority in your weekly schedule as training
How to improve your Heart Rate Variability through meditation and breathing
Find out more about Jack and Kirsten here on Facebook The Sports Ashram
Jack mentioned Dr. Alan Watkins and Complete Coherence - see the video HERE which explains this
Dr Alan Watkins - How to be brilliant every single day
The influence of Yoga on heart rate variability Yoga and heart rate variability - a comprehensive review of the literature
To listen to Simon and Jack's earlier podcast https://simonward.podbean.com/e/simon-ward-and-jack-maitland/
To find out more about Simon's coaching please visit his website here.
To follow Simon on Facebook, click here.
For more information please go to www.SimonWardTriathlonCoach.com, or www.TheTriathlonCoach.com, or email Beth@TheTriathlonCoach.com.