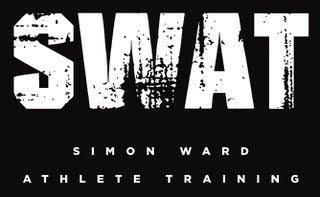 Most triathletes train in the pool to swim in the open water. And yet the opportunities to train in open water for most UK triathletes is limited.
Today's guest is Lanzarote based, open water swim expert Paul Cardwell-Hounam.
He trains lifeguards, teaches surfing and stand up paddle boarding, runs a regular swim clinic in Lanzarote, and he's an Ironman University coach. 
Basically, if you want some help with being a better open water swimmer Paul is the man to listen to as we talk about:
Bilateral breathing and why it's a critical racing skill for all triathletes
The key Open Water drills that you can practice in the pool in readiness for your race season
Why a faster cadence is better in open water
Why you should arrive at your race venue at least 4-5 days in advance so that you can gain experience with the local water conditions
How swimming 20-30 minutes every day before your race can be of more benefit on race day than 1-2 big swims
What exactly is the "sweet spot" for the number of strokes between every sighting stroke
Why, if you are racing at Ironman Lanzarote, you should definitely attend the SwimLanzarote workshops in race week 
To find out more about Paul, please visit his website http://www.swimlanzarote.com/, visit his FaceBook page https://www.facebook.com/Swim-Lanzarote-1394545770852172/, or email him with questions about training opportunities when visiting Lanzarote info@swimlanzarote.com.  You can also join his swim groups at 9am every Tuesday, Thursday, and Sunday at Playa Grande, Puerto del Carmen (the beach where the Ironman starts from).
For more information please go to www.SimonWardTriathlonCoach.com, or www.TheTriathlonCoach.com, or email Beth@thetriathloncoach.com.