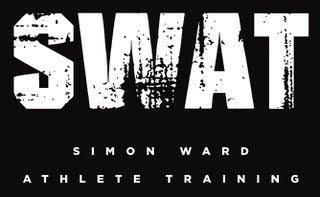 At the elite level of sports, many of the top coaches now believe that the significant gains in performance will be as a result of mental skills and tapping into the part of the mind that limits our physical performance.  In today's podcast I speak with John Thompson, a psychologist (and a Yorkshireman).  John spends much of his time working with high performing humans to help them achieve more in their work life.  The principles are the same for athletes.  In fact, at the recreational or age group level, one could argue that it's your day to day mindset that is more important than your race day mindset.  Why?  Because for every race day there are hundreds of training days.
John and I have known each other for a while and done some good work together, so today's conversation includes some light hearted banter and more than a few laughs as we discuss:
How understanding your "why" is the key to achieving your goals
4 tips to use every day to get more from your training and life
3 race day/race week tips to ensure you hit your goals when it matters
When you are having trouble with decision making, how to "be more Yorkshire"
Dealing with post-race blues, the "goodwill loan" and why everyone has to repay it at some time
To find out more about John Thompson and the work he does please visit his website at Peoplaeandcultures.com.
Facebook - John Thompson
Twitter - metropolisJT
Instagram - MetropolisImages
To find out more about Simon's coaching please visit his website here.
To follow Simon on Facebook, click here.
For more information please go to www.SimonWardTriathlonCoach.com, or www.TheTriathlonCoach.com, or email Beth@TheTriathlonCoach.com.