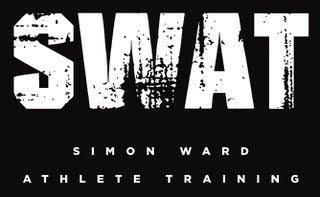 I first heard today's guest speaking on another podcast, and her coaching philosophy sounded very similar to mine. As I explored a bit more I found that her back story mirrored that of many endurance athletes I have observed; training harder and harder and getting slower and slower and eventually descending into a downward spiral of illness and chronic fatigue. Debbie Potts was a 15 time Ironman finisher, including 5 visits to the Ironman World Championship, and yet here she was 30 pounds overweight while training hard. Eventually she was diagnosed with HPA axis syndrome (chronic fatigue) and she was forced to change her approach to life. So began her journey to better health and fitness, and the development of the WHOLESTIC Method. If you have, as Debbie describes, "a triple Type A personality" then this conversation is a must for you. You will discover:
Finding out you have HPA Axis syndrome and exactly what that means for your health
Why life is DEFINITELY a journey and NOT a race
When is the right time to enter an Ironman?
Metabolic chaos and chronic fatigue 
Why 'slowing down' in your life could be the path to achieving more and getting faster
The secret sauce for better health
The art of listening to your body, and responding to it
The WHOLESTIC method 
Debbie's top tips on how to get started with being more healthy
In the conversation, Debbie also talks about her book "Life is a journey, not a race".  To find out more about Debbie you can visit her website, Debbie Potts.net.  Listen to her regular podcast The Whole Athlete Podcast, and find her on Instagram as  - lowcarbathlete
To find out more about Simon's coaching please visit his website here.
To follow Simon on Facebook, click here.
For more information please go to www.SimonWardTriathlonCoach.com, or www.TheTriathlonCoach.com, or email Beth@TheTriathlonCoach.com.