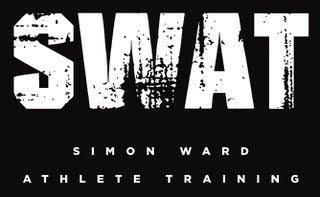 This week's guest, Christie Aschwanden, competed on the world circuit as a Nordic skier in the Rossignol Ski Team for several years.  Before that she was an avid cyclist and competitive runner. On retiring from sport she entered journalism and recently wrote the book "Good To Go: How to Eat, Sleep and Rest like a Champion", which she says is the book which she wished she had been able to read when she was a competitive skier. 
For a long time now I have been waiting to have a guest on the show who could talk purely about recovery.  This is a side of training that I feel does not get enough attention, and is under-rated by athletes. In the conversation we touched on many of the subjects in the book including:
Whether Christie's research had any surprises, or confirmed what she already knew
More proof that sleep is by far the best recovery tool
Why many of the current recovery trends are fads based on questionable research 
Shocking news that ice baths don't really work
How the best recovery methods involve actions that help you to relax
Finally I go through ALL of the recovery methods I know of and give Christie a yes/no quiz on what works and what doesn't 
To purchase Christie's new book, "Good To Go: How to Eat, Sleep and Rest Like a Champion" go HERE
In the conversation, we talked about fivethirtyeight.com 
You can also follow Christie Aschwanden on:
Twitter https://twitter.com/cragcrest
Instagram https://www.instagram.com/christieaschwanden/
Facebook - https://www.facebook.com/ChristieAschwandenOfficial/
To find out more about Simon's coaching please visit his website here.
To follow Simon on Facebook, click here.
For more information please go to www.SimonWardTriathlonCoach.com, or www.TheTriathlonCoach.com, or email Beth@TheTriathlonCoach.com.