Episodes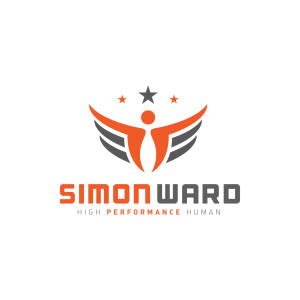 Wednesday Nov 25, 2020
Wednesday Nov 25, 2020
Since COVID19 hit the world, triathletes have suffered just like everyone else. Limited opportunities to train and virtually no racing apart from virtual. The Professional Triathletes Organisation (PTO) has been a big help to triathlon, distributing grants to help athletes survive and in recent months, bumping up the prize purse at selected races (£15k for Helvellyn and Outlaw X in the UK) for the pro athletes racing. On December 6 the PTO Challenge Daytona will air and this event will have the biggest prize purse ever offered for a professional triathlon race with £1,150,000.  There will be an equal number of pro male and female starters and the prize pots are identical. In another first, the prize money will be distributed among all athletes with every starter guaranteed to take home a minimum of $2500.
In this week's episode, I talk to 2 talented Canadian athletes who will be racing in Daytona.
Taylor Reid has five professional 70.3 victories (including three Ironman 70.3 victories) and has been on the podium fifteen times.  After chasing the Olympic dream for 7 years, he had some success winning the U23 Canadian Champion in 2013.  He then made the switch to long-course triathlon in 2014, focusing on the Ironman 70.3 events all around the world. The longer event, which required more endurance, suited his strengths.  Alongside his triathlon career, Taylor is also a spokesperson for dyslexia, sharing his story with the world to help raise awareness about dyslexia.
Jackson Laundry is a two-time Ironman 70.3 champ (Raleigh 2018, Mont Tremblant 2019) and has eleven 70.3 podiums. He was also the winner and co-organizer of the 2020 Canadian pro tri championship, a race that he and Taylor decided to host in order to give the community something to look forward to and give fellow athletes a high level race. It was a huge success, bringing many of the top Canadian athletes together, with their own private TV crew and CBC coverage. Taylor is also the co-host of "The Real Triathlon Podcast" and has had a successful virtual race season in 2020, taking 4th place at the 2020 Zwift pro tri series, 2nd place at Ironman VR14, and winning 1 stage of the Super League e-series.
Listen in to the interesting conversation with these two enthusiastic, personable and professional triathletes trying to make their way in the world and giving back a little as they continue their journey. Hopefully you'll appreciate this as well as we chat about:
Life as a pro triathlete - living the dream or scraping a living
The life of a professional triathlete during lockdown in Canada
How COVID 19 has disrupted their training and racing plans
PTO and the impact it's having on professional triathlon
An athlete turned race organizer, and getting a better appreciation of the work done by race promoters and volunteers
Challenge Daytona
To find out more about Jackson:
Website - https://www.jacksonlaundrytri.com/
Instagram - @jacksonlaundrytri
To find out more about Taylor:
Website: - http://www.taylor-reid.com/
YouTube - https://www.youtube.com/channel/UCIj6iRJupVYsVB06igYz9zQ?view_as=subscriber
Twitter/instagram: @TC_Reid
We also talked about:
"The Real Triathlon Podcast": hosted by Jackson and two fellow pro triathletes
You can find that here - https://therealtriathlonpodcast.podbean.com/
Podcast Instagram handle is @therealtripodcast
Here is the link to the race highlights video for the Canadian Pro Triathlon Championship. 
https://m.youtube.com/watch?v=k_Cek3u8Jfo&t=4s
Taylor talked about his work increasing awareness of dyslexia. You can find details here
Dyslexia:
@everydaydyslexiaheroesproject
https://www.dyslexiacanada.org/
To find out more about Simon's SWAT programme, please click HERE 
Visit Simon's website for more information about his coaching programmes
Links to all of Simon's social media channels can be found here
For any questions please email Beth@TheTriathlonCoach.com