Episodes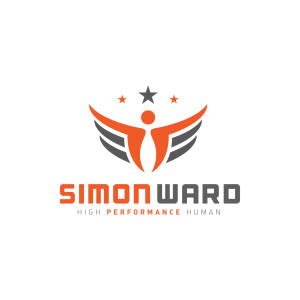 Wednesday Dec 14, 2022
Wednesday Dec 14, 2022
Whenever I ask triathletes about nutrition I'm always fascinated when they're more focussed on what happens on race day than they are on their general day-to-day nutrition.
Having said that, one of the biggest factors leading to athletes falling short of their race day expectations is poor nutrition and hydration strategy.
In today's podcast, I'm chatting with Andy Blow from Precision Hydration and Nutrition about this exact subject. You may think it's an odd time when races are so far away. However, you'll understand more when Andy shares the key fact that you need to actually practice your race day strategy well in advance of your event.
The second issue for athletes is that either they have no real strategy, or they use the same strategy for each event regardless of changes in duration, intensity, weather, or course.
In the conversation, Andy will share some of the lessons he and his team have learned from over 100 case studies with athletes at a variety of different events in the last 2 years, and how you can apply these lessons at your next big race.
—>>>Book a free one-to-one video consultation:  https://www.precisionhydration.com/book-a-video-consultation/
To follow Precision Fuel & Hydration please use these social media links:
Instagram: @precisionhydration
Facebook: @precisionhydration
Twitter: @thesweatexperts
YouTube:  www.youtube.com/c/precisionhydration
LinkedIn: www.linkedin.com/company/precisionhydration
Here is some other cool stuff you might be interested in:
Free online sweat test: https://sweattest.precisionhydration.com/pages/why-personalise-your-hydration-strategy
Quick carb calculator: https://www.precisionhydration.com/products/precision-fuel-sample-pack/#thecarbcalculator
Athlete Case Studies: https://www.precisionhydration.com/athletes/case-studies/triathlon/

Some specific sports nutrition guidance for you:
Blog: How much carbohydrate do athletes need per hour? 
Blog: Why sodium is crucial to hydration and athletes performing at their best
Video: Why do athletes suffer from cramp? 
Andy has a new book to recommend which is:
'Quit:The Power of Knowing When to Walk Away' by Annie Duke. 
To download your FREE 4-week mobility plan, please click here.
Join our SWAT/High Performance Human tribe now, with a happiness guarantee! Join SWAT/High Performance Human tribe here.
Purchase a copy of my High Performance Human e-book featuring more than 30 top tips on how to upgrade your life.
If you would like to help offset the cost of our podcast production, we would be so grateful.  Please click here to support the HPH podcast.  Thank you!
Visit Simon's website for more information about his coaching programmes.  Links to all of Simon's social media channels can be found here.  For any questions please email Beth@TheTriathlonCoach.com.