Episodes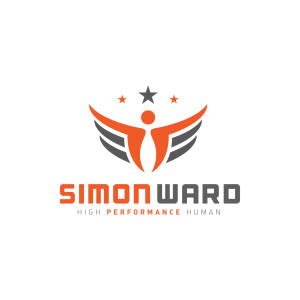 Wednesday Nov 02, 2022
Wednesday Nov 02, 2022
Running is the final leg of a triathlon and the one where most people seem to struggle. Whether that's because of a lack of running fitness or going too hard on the bike it's a hard puzzle to solve. The obvious solution would be to just run more, but that does increase the risk of injury. Myself and many other coaches prefer to focus on consistency by building a robust framework combined with better technique and running efficiency.
Today's guest, Eoin Everard, is one such coach. An elite runner, now physiotherapist and back pain specialist from Ireland, Eoin knows a thing or two about running fast, having run under 4 minutes for a mile, 14 minutes for 5k, and 30 minutes for 10k, and competed for Ireland internationally. He also treats a lot of elite runners and knows a thing or two about how to keep runners healthy and consistent with their training.
I love chatting about how to help athletes get faster, and today as usual we cover plenty of ground, including:
Typical triathlon injuries and how to prevent them
Building running economy with strength training and some simple plyometrics
Should you change your foot strike to run faster
Why you should make proactive visits to your physiotherapist
If you'd like to follow Eoin on social media you can find him here
Facebook Everard Physio & Pilates
Instagram
If you would like to try Eoin's sport Pilates class you can take a FREE Trial HERE
Eoin also mentioned the two books he has written 
Get to the Line in the Best Shape Possible
The Secrets of a Healthy Spine. (This one is FREE)
Eoin recommended this book -
The Secret Race by Tyler Hamilton and Daniel Coyle
To download your FREE 4-week mobility plan, please click here.
Join our SWAT/High Performance Human tribe now, with a happiness guarantee! Join SWAT/High Performance Human tribe here.
Purchase a copy of my High Performance Human e-book featuring more than 30 top tips on how to upgrade your life.
If you would like to help offset the cost of our podcast production, we would be so grateful.  Please click here to support the HPH podcast.  Thank you!
Visit Simon's website for more information about his coaching programmes.  Links to all of Simon's social media channels can be found here.  For any questions please email Beth@TheTriathlonCoach.com.