Episodes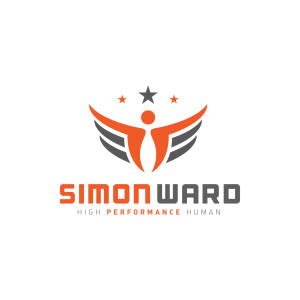 Wednesday Dec 28, 2022
Wednesday Dec 28, 2022
This is the final podcast for 2022, can you believe it?
During the last 12 months, we've had 126,100 downloads (so far, and there are still a few days left!) 53 amazing guests including several Olympians and world champions as well as experts and thought leaders from a whole range of different fields, all with the goal of sharing knowledge to help you improve your own human performance. 
Whether you've listened once or to every podcast, I'd like to say a huge thank you. I really appreciate you tuning in especially with so much choice out there. In 2023 I'm going to continue the search for more great guests to help you continue your pursuit of the best health and performance you can achieve.
So, today's guests! They haven't been on for a while but they are back today for a Christmas special. Yes, it's the Grumpy Old coaches (Marc L & Steve L) for one last time in 2022. If you can remember back to the one we did last year, we all set some challenges for ourselves so we chat about how those actually turned out. With race entries dropping we talk about the start of the triathlon industry and we all have a jolly good rant about Ironman and their recent announcement about the future venues for the Ironman World championships. Also, Marc tells us about his new bike shop. 
We hope you enjoy the chat.
You can find more information about Steve Lumley HERE.
Marc Laithwaite runs The Endurance Store, an independent running and triathlon store in West Lancashire, and B-spoke cycles (currently based in Aintree, Liverpool) which is moving to a new home in Croston, Lancashire, just down the road from The Endurance Store! Epic Events organise swim, cycle, run, and triathlon events throughout the North West. 
To download your FREE 4-week mobility plan, please click here.
Join our SWAT/High Performance Human tribe now, with a happiness guarantee! Join SWAT/High Performance Human tribe here.
Purchase a copy of my High Performance Human e-book featuring more than 30 top tips on how to upgrade your life.
If you would like to help offset the cost of our podcast production, we would be so grateful.  Please click here to support the HPH podcast.  Thank you!
Visit Simon's website for more information about his coaching programmes.  Links to all of Simon's social media channels can be found here.  For any questions please email Beth@TheTriathlonCoach.com.