Episodes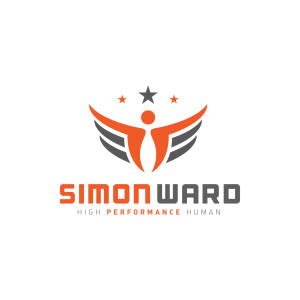 Wednesday Aug 18, 2021
Wednesday Aug 18, 2021
Today's guest is a mindset coach and extreme adventurer, Luke Tyburski. If we just chatted about Luke's many and varied adventures it would be a good conversation, but there's more to it than that.
After fulfilling a boyhood dream to be a professional footballer, Luke was forced to retire due to injury and he fell into the crippling grasp of depression. To escape the illness he turned to extreme ultra-endurance sports and became instantly addicted!
Initially, the extreme challenges satisfied his escapism running through the Sahara desert, down Mt Everest, through a tropical Chinese forest without food, water, or any money as he constantly pushed his physical and mental boundaries to the absolute limit of his capabilities 
With his biggest ever physical challenge looming, Luke threw everything at a 2000km, 12-day cross-continental Ultimate Triathlon from Morocco to Monaco, which he had designed himself. It almost broke him before he'd even started, and completing The Ultimate Triathlon came at a huge cost!
For the next 18 months, he suffered from extreme adrenal fatigue, alongside very dark holes of depression and more binge eating.
And becoming 'lost' more than ever and in the years following The Ultimate Triathlon, he spent a lot of time reflecting on his actions, speaking to others about his thoughts, and listening to his body finally realising that he had been running away from his past.
This is a very frank and honest conversation and you'll be amazed at how far an individual can push themselves and how easy it is for the pursuit of endurance goals to slip over into self-harm and destruction.
We talk about:
In at the deep end - The first running event, The Marathon des Sables, "toughest footrace on earth"
Sports nutrition guidance is all wrong - The low-carb/high-fat experiment
Go big or go home - The first triathlon - Double Brutal
Training for an endurance event or self-harm - where's the line?
Meltdown  - from endurance man to couch man
Taking a holistic approach to life
To get to know  more about Luke you can find him at his website
You can also find him on the usual social media channels
Links to other topics we discussed today:
If you haven't watched this yet, you should really take a look. You will have to pay a small fee to rent the movie but Ultimate Triathlon is well worth a watch if you want to find out just how far a human can push themselves:
Ultimate Triathlon DOCUMENTARY - the incredible swim, bike, run journey from Morocco to Monaco 2000km in 12 days
The 500 man documentary - to learn more about himself, Luke undertakes a 500km triathlon in the unusual UK heat
The Marathon des Sables documentary - Luke's first ever run event - the toughest footrace on earth
Luke has written a book about his adventures and experiences to date
Chasing Extreme Book - a journey of overcoming obstacles and depression to embrace a life of extreme adventure
If you are interested in improving your mindset Luke has his own online course that you can enroll with: Performance  Mindset for athletes
You may also be interested in Luke's most popular blog post:
Motivation shouldn't come from a motivational speaker…
Luke also recommended the following books that have inspired him
Puke & Rally - Dr Rob bell - It's not about the setback, it's about the comeback
The Body Keeps The Score - Bessel van Der Kolk - Mind brain and body in the transformation of trauma
Chasing Water Anthony Ervin - The elegy of an Olympian
Book of Joy - Dalai Lama - Lasting happiness in a changing world
If you or any of your family or friends have been struggling with mental health recently, please reach out and speak with someone. Start HERE—>>>
THE MENTAL HEALTH ORGANISATION
FREE 'How To' Guides For Your Mental Health
https://www.mentalhealth.org.uk/publications
Take a 30 day trial in my SWAT Inner Circle for just £1. Watch this video for more information.
Purchase a copy of my High Performance Human e-book featuring more than 30 top tips on how to upgrade your life.
If you would like to help offset the cost of our podcast production, we would be so grateful.  Please click here to support the HPH podcast.  Thank you!
Visit Simon's website for more information about his coaching programmes.  Links to all of Simon's social media channels can be found here.  For any questions please email Beth@TheTriathlonCoach.com.